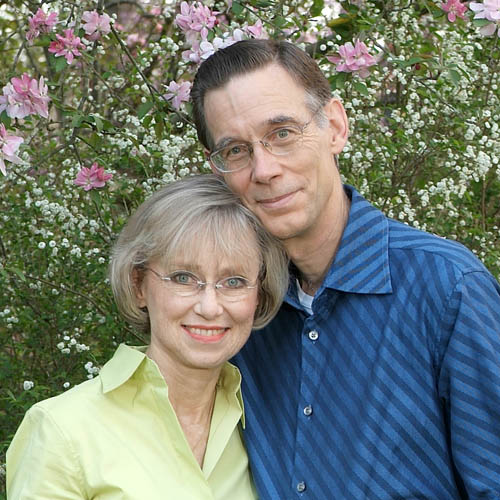 Dr. Steve Chaney received his B.S. degree in Chemistry from Duke University and his Ph.D. degree in Biochemistry from UCLA. He is currently Professor Emeritus at the University of North Carolina at Chapel Hill. At the time of his retirement he held the title of Distinguished Professor in the Department of Biochemistry and Biophysics and the Department of Nutrition.
Dr. Chaney is an educator who taught human metabolism and nutrition to first year medical and dental students for 40 years. He was named "Basic Science Teacher of the Year" several times by the first-year medical students and was awarded the "Excellence in Teaching Lifetime Achievement Award" by the Academy of Educators upon his retirement in 2012.
Dr. Chaney is a scientist who ran an active cancer research program for 37 years. He was internationally known for his research on the biochemistry of anticancer drugs. He helped develop a drug that represents a major advance in the treatment of colon cancer and was a featured speaker at 6 international symposia on anticancer drugs.
Dr. Chaney is an author who has published over 100 papers and 12 reviews in peer-reviewed scientific journals as well as two chapters on nutrition for the first 6 editions of "Textbook of Biochemistry with Clinical Correlations", one of the leading biochemistry textbooks for medical students. He is also the author of "Slaying the Food Myths" and "Slaying The Supplement Myths", which were Amazon bestsellers in several categories. Dr. Chaney is committed to helping people lead healthier lives and is highly sought after as a speaker on the topic of holistic approaches to health. He is also a respected coach with years of experience in helping people improve their lifestyle and optimize their health.
In his 40 years of teaching medical students and public speaking, Dr. Chaney realized just how confusing nutrition was to the average person. One day saturated fat is going to kill you. The next day it's good for you. Diets range from Jack Sprat "who could eat no fat" to his wife "who could eat no lean". Myths are repeated so many times people believe they must be true.
Dr. Chaney realized that people needed an accurate source of nutrition information they could trust. So, he founded his Health Tips From The Professor weekly blog upon his retirement from the University of North Carolina. His mission is to cut through the hype and urban myths to provide you with the truth about how you can attain and maintain optimal health. He created his blog and has written his "Slaying The Food Myths" and "Slaying The Supplement Myths" books because people like you need resources they can rely on for up-to-date, scientifically accurate health information without hype or bias.
He also realized that people like you are confused by the conflicting nutrition information. You want to follow a healthy diet but don't know who to trust. That is why he has developed his online "Create Your Personal Health Zone" course. It is also why he offers personal coaching so you can learn how to make healthy lifestyle changes a permanent part of your life.